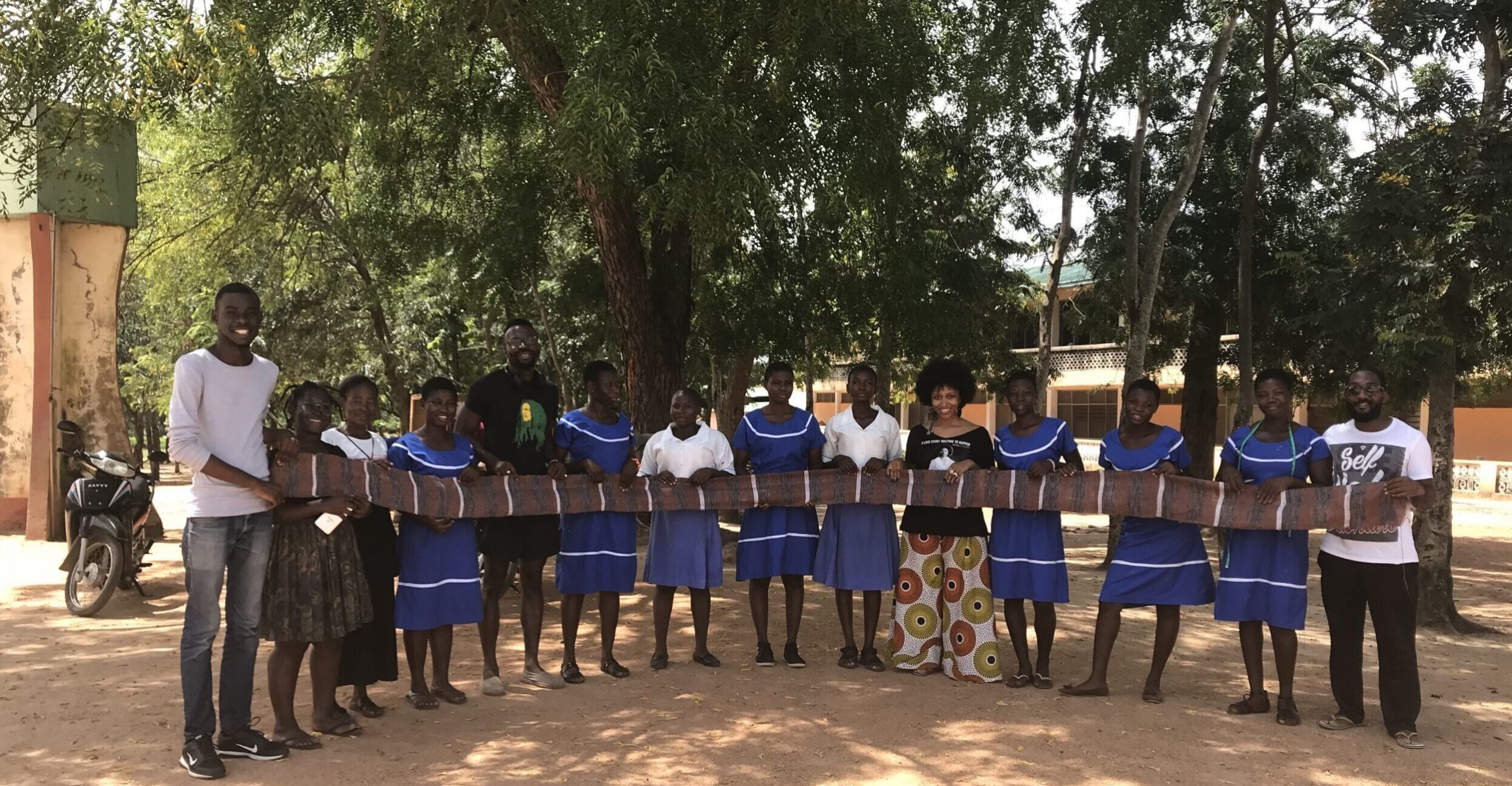 A BLACK SPACE has a concentrated mission of serving and liberating Black folks through culture bearing, oral tradition, and ancestral craft.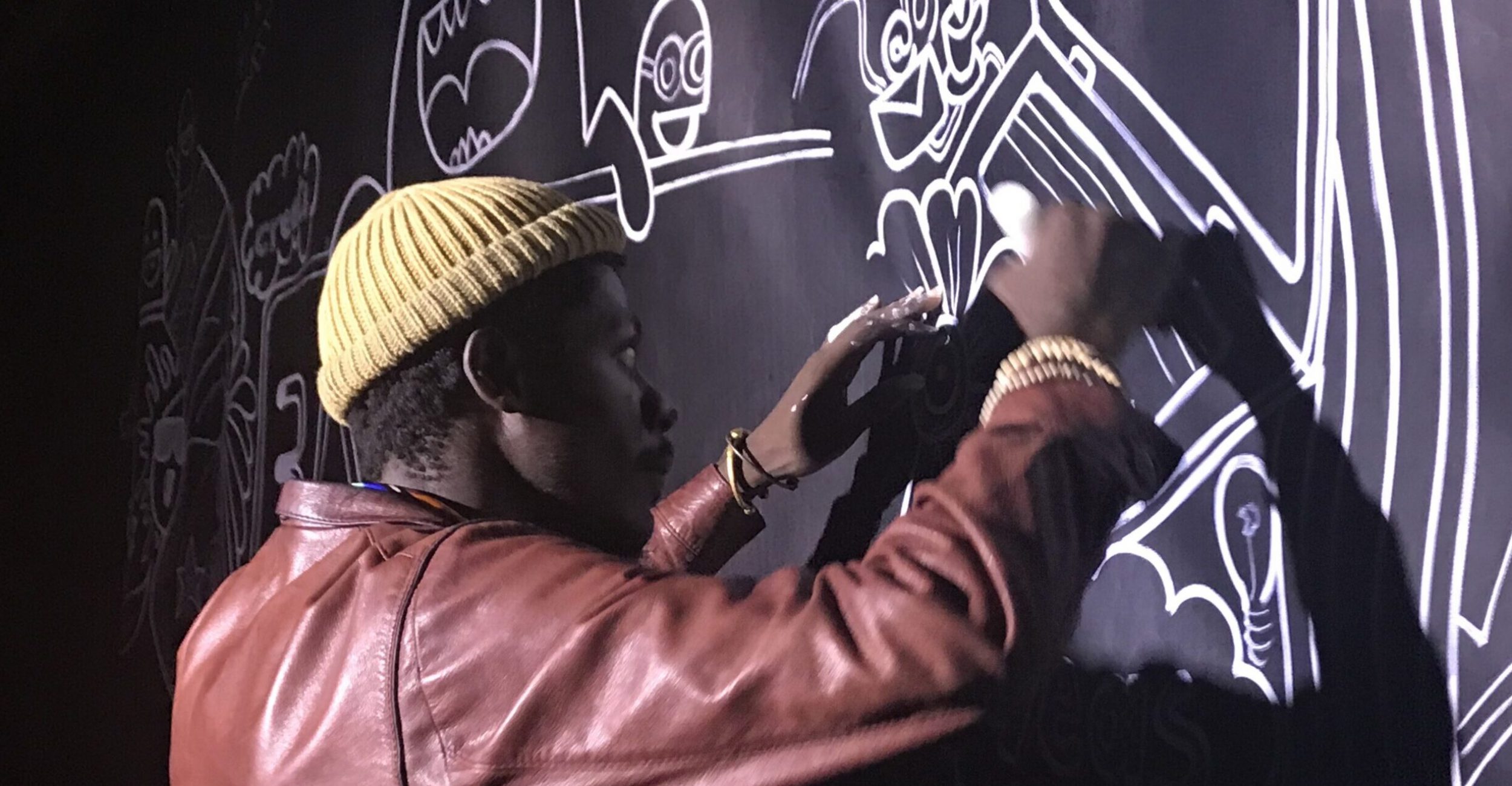 Multidisciplinary and multidimensional, A BLACK SPACE is both a tangible and intangible locale where melaninated creatives have the infinite freedom to express their narratives, heal, and celebrate their power.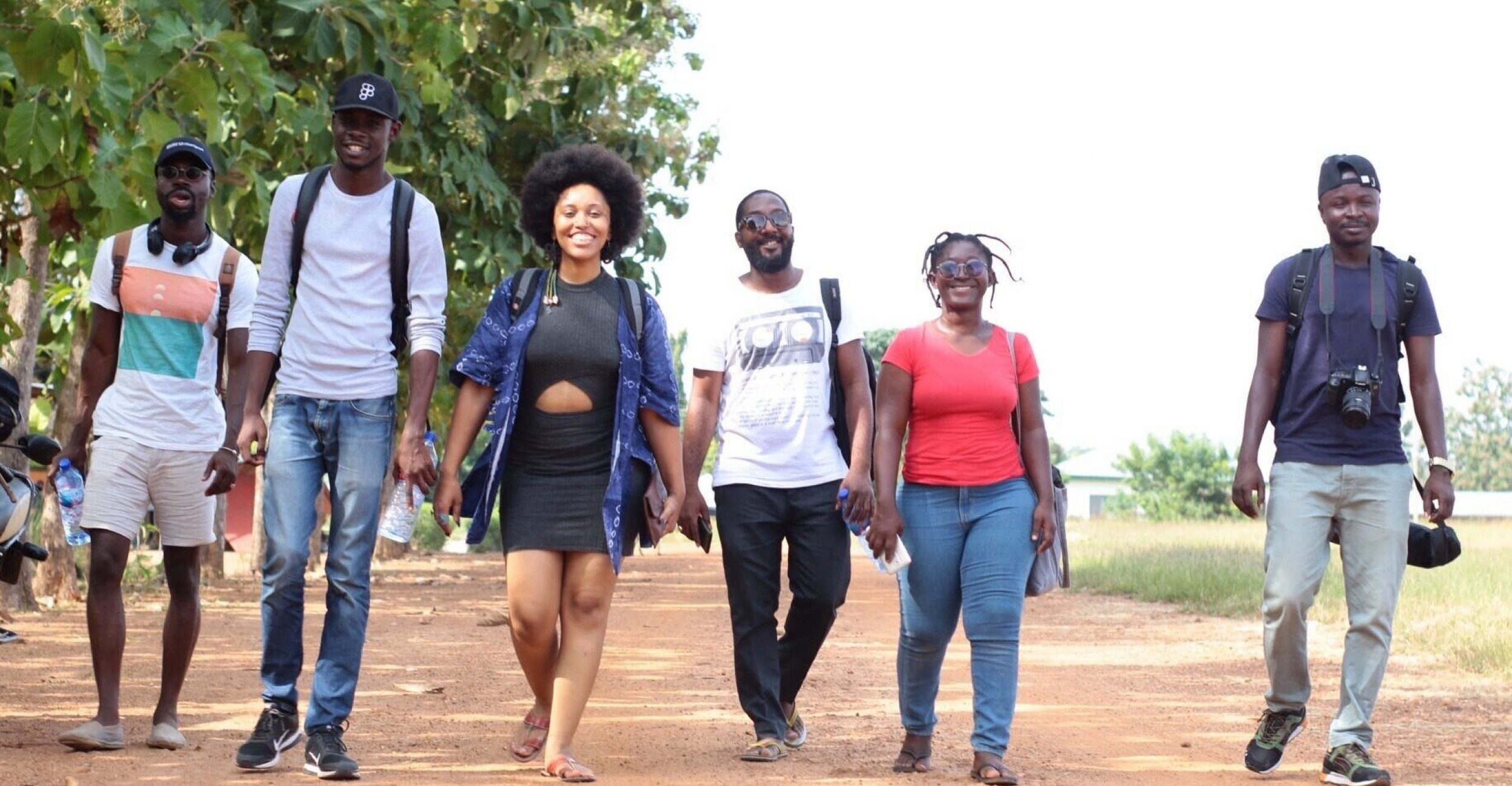 Instead of asking, "So what?", we're asking, "What if?". What if Black thinkers and creatives had the uninterrupted domain they needed to be productive, impactful, innovative, and sustainable? A BLACK SPACE is making room for us to answer that question.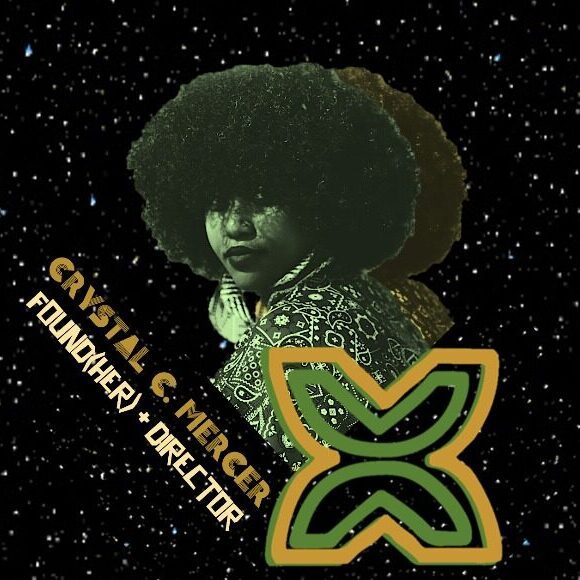 CRYSTAL C. MERCER
Found(Her) + Director
Black, Queer, Create(her), businesswoman and conduit for culture and community, Crystal C. Mercer is a celebrated fiber artist, activist, published author, playwright, and poet. She utilizes theatre, poetry, and textiles to communicate ancestral messages and tell social justice narratives through merchandising artifacts of the culture and storytelling with an emphasis of uplifting voices of color and making marginalized populations visible. As the Found(her) of A BLACK SPACE , Mercer aims to engage community by honoring the culture. She holds a BA in Theatre Arts and Dance from the University of Arkansas at Little Rock and a Master's Degree from the Clinton School of Public Service. Her last name, Mercer, means "a merchant in textiles". Find out more about her work at www.crystalcmercer.com and follow her on social media @ccmercertoo. She knows, shows, and cares about what's going on in the hood… In every thread of her being, she is weaving a tapestry of her ancestors, draped in Afro-futurism.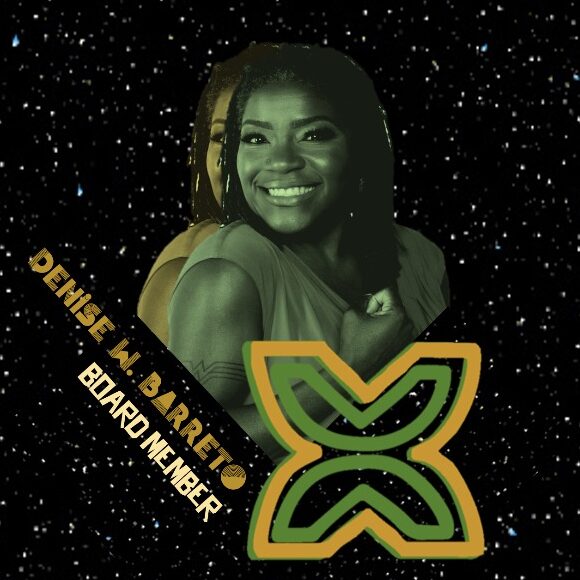 DENISE W. BARRETTO
BOARD MEMBER
Denise W. Barreto is a unique 21st Century voice on justice and storytelling. Whether in her role as a business strategist and managing partner of Relationships Matter Now,  or "behind the camera" as an executive producer and co-founder of Serqet Productions and Media, Denise lives to challenge the status quo and builds new, more inclusive narratives and environments across government, philanthropic, nonprofit, corporate and entertainment entities. In 2020, Denise joined Cook County Government as its inaugural Director of Equity and Inclusion where she's charged with shaping how to deliver its services with a racial equity lens. As a south suburban Cook County native, Denise could not pass the opportunity to drive institutional change for the second-largest county in the United States. Denise has recalibrated all aspects of her life in the last 48 months and has chronicled this journey in healing tattoos across her body.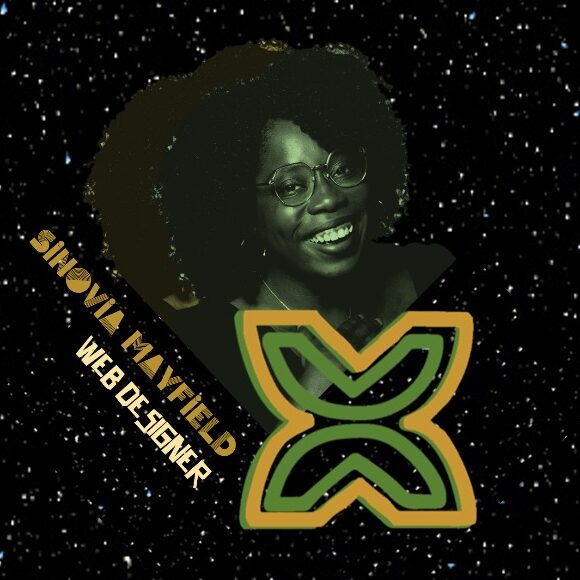 SINOVIA MAYFIELD
Web Designer
Sinovia Mayfield is an eccentric black dreamer, wife, mom, and web developer. She uses her technical skills to create digital real estate that expresses a unique balance of function and soul… coding virtual worlds and helping people tell their stories.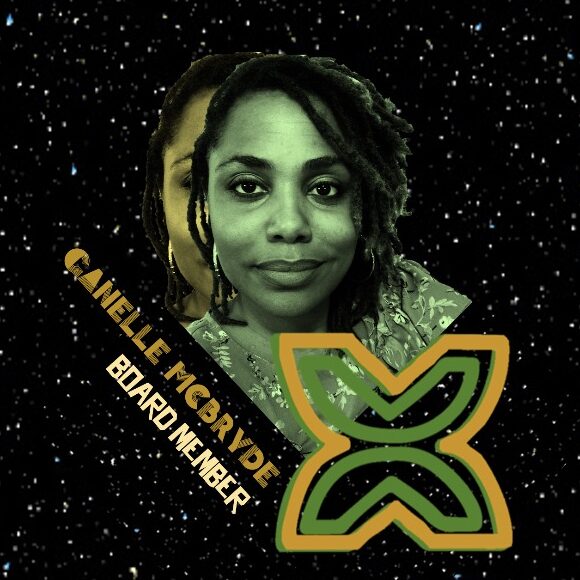 GANELLE MCBRYDE
BOARD MEMBER
Ganelle McBryde is the owner and chief strategist for The Giovanna Group consultants. Focused primarily on fundraising and strategic planning, the group creates transformational change for organizations and individuals through strategic decisions about mission, outcomes, and equity. Ganelle serves as development vice-president for the Junior League of Little Rock and chairman of the City of Little Rock Water Reclamation Commission. She holds a masters in public service from the Clinton School of Public Service, a masters in secondary education, and a bachelor's degree in theatre arts and dance from the University of Arkansas at Little Rock. Ganelle has three children – Miller, Bronx, and Max – and she lives in Little Rock with her husband, James.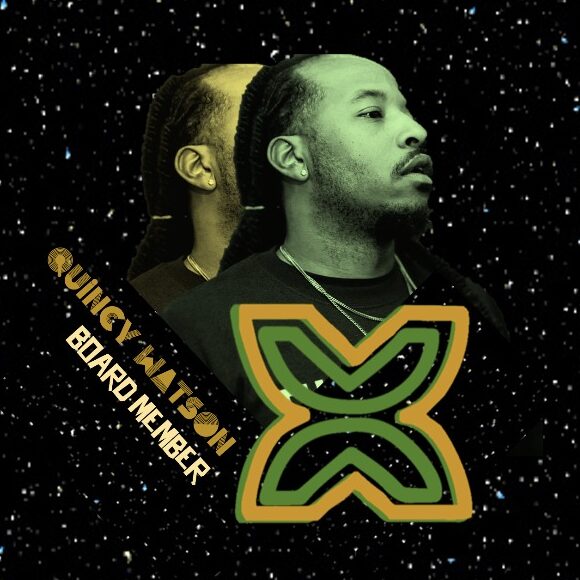 QUINCY WATSON
BOARD MEMBER
Quincy "QNote" Watson is a native of Little Rock, Arkansas, combining his Southern background and many travels seamlessly into Songwriting, Rapping, Producing, Live Sound Production, Audio and Video Engineering and Editing, Musical Directing, Arranging, and playing a variety of instruments including: electric and acoustic bass, piano, and organ. For over 20 years, QNote has been on stages internationally and locally, performing a part of the rap duo, Griff and QNote, creator of the new musical genre, Trap Jazz, and lead producer for Trap Jazz Giants. Griff and QNote, masterminds of the classic album, Soul South Age, performed several of those songs on the historic steps of Little Rock Central High School to honor the Little Rock Nine and their sacrifices for social justice. QNote owns On Q Entertainment and Marketing and Keys To The City TV Films, using his craft for a purpose, employing video, audio, and music as a healing agent for truth and justice.